AUTOMATIC PALLETISING SYSTEMS
SMI palletising systems set a new standard in the industry of two-Cartesian-axis fixed-column robotic palletisers.
APS ERGON series is the outcome of an intense activity of research and innovation, which allowed producing technologically advanced systems capable of providing each user with the fittest packaging solutions according to his specific needs.
SMI palletising systems enable to streamline the end-of-line operations of countless industrial sectors: beverages, food, chemicals, pharmaceuticals, detergents, glass, paper and many more.
SMI palletisers meet production needs from 35 to 100 packs/minute (according to the size of the product handled and to the palletisation scheme selected) and are available in many configurations, both in "stand-alone" version and integrated with a SMI packer to form a Packbloc system.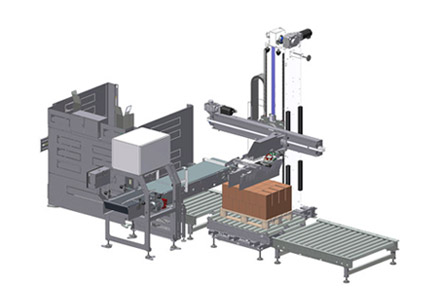 APS 1035 SERIES – AUTOMATIC PALLETISING SYSTEMS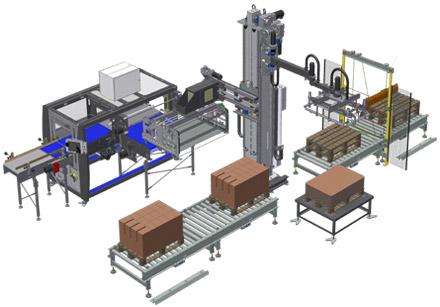 APS 1550 ERGON SERIES – AUTOMATIC PALLETISING SYSTEMS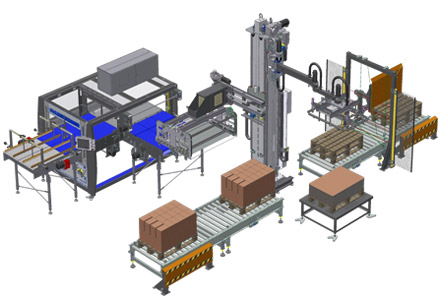 APS 3090 ERGON SERIES – AUTOMATIC PALLETISING SYSTEMS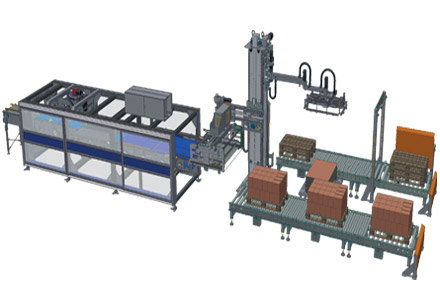 APS 3100L ERGON SERIES – AUTOMATIC PALLETISING SYSTEMS

PACKBLOC SERIES – AUTOMATIC PALLETISING SYSTEMS