STRETCH-BLOW MOULDERS AND ECOBLOC® INTEGRATED SYSTEMS
SMI rotary stretch blow-molders, available both in "stand alone" version and in "combi" version, ensure high performances in the stretch blow-molding of PET, PEN and PP bottles, mainly used in the "food & beverage" sector.
Thanks to high-tech components, minimized maintenance and operational costs and excellent quality/price ratio, SMI machines are the ideal solution for the production of plastic containers of different capacities, featuring various shapes, from the most simple to the most sophisticated ones.
More in details, the range of SMI blowers includes:
7 EBS ERGON models, from 4 to 16 cavities, ideal for the production of bottles up to 3 litres, with a maximum output of 2,100 bph/cavity*;
3 EBS HC (High Capacity) ERGON models, from 3 to 6 cavities, specifically designed for the production of high-capacity bottles (from 5 to 10 litres) with a maximum output of 1,200 bph/cavity*.
* according to the selected machine model and to the type of container.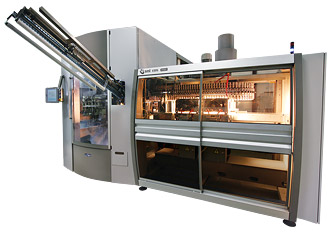 EBS ERGON SERIES – ROTARY STRETCH BLOW MOULDERS FOR PET BOTTLES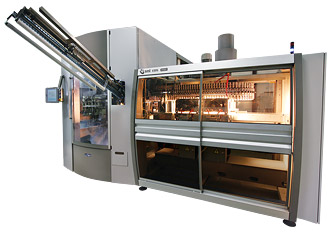 EBS HC ERGON SERIES – ROTARY STRETCH BLOW MOULDERS FOR HIGH CAPACITY CONTAINERS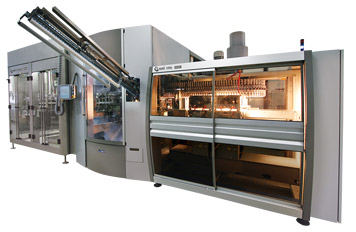 ECOBLOC® ERGON VMAG/VMAS SERIES – INTEGRATED SYSTEMS OF STRETCH-BLOW MOULDING, FILLING AND CAPPING FOR FLAT LIQUIDS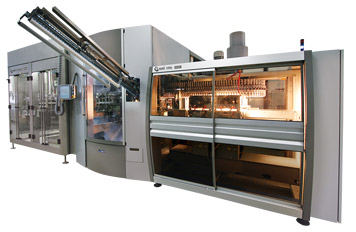 ECOBLOC® ERGON LG-VMAG SERIES – INTEGRATED SYSTEMS OF STRETCH-BLOW MOULDING, FILLING AND CAPPING FOR CARBONATED LIQUIDS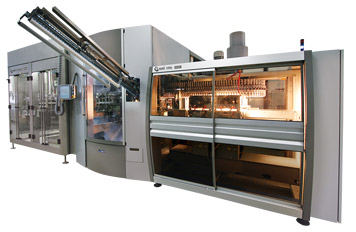 ECOBLOC® HC ERGON VMAG/VMAS SERIES – INTEGRATED SYSTEMS OF STRETCH-BLOW MOULDING, FILLING AND CAPPING FOR HIGH CAPACITY CONTAINERS